Spurs take inspiration from referee Howard Webb's gear!
Check in to Argentina vs Bosnia and Herzegovina
An image of Tottenham Hotspur's new third shirt has emerged online.
The Under Armour top, which prominently features the logo of sponsor AIA, is mainly yellow, with a black collar and black side panels.
It is Tottenham's first yellow kit since the bold banana-coloured outfit that Puma produced for the 2009-10 season.
Spurs wore a sky blue away kit this season and a navy blue third shirt.
Images of their new home and away jerseys have already been leaked. Click here to view them.
Check out the new third kit below.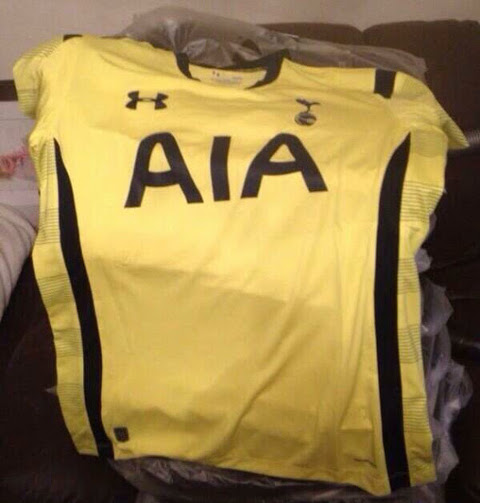 SEE ALSO: The Fastest Players on Fifa 14