Surely not. Surely not! SEE ALSO: The Fastest Players on Fifa 14
A bizarre story was today published in Spanish tabloid magazine Interviú, which claimed that Barcelona may eventually force themselves out of La Liga and play in France's Ligue 1 instead!
According to the report, if Catalonia becomes an independent state, Barcelona and even city rivals Espanyol could effectively choose which league they play in, much in the way principality side AS Monaco currently do in France.
However, the headline does sit next to a topless woman on the front cover of magazine,which hardly increases its credibility!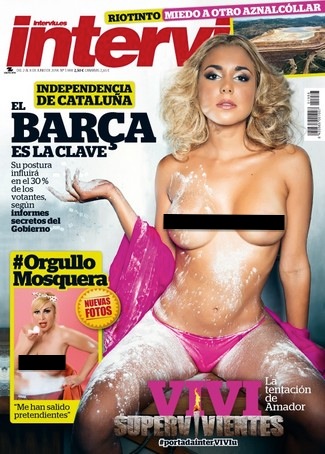 SEE ALSO: The Fastest Players on Fifa 14