The 20-year-old is highly respected in Germany but relatively unknown in England.
Liverpool have completed their second signing of the summer in the shape of £9.75m midfielder Emre Can from Bayer Leverkusen.
The 20-year-old is a highly regarded figure in the Bundesliga, but many Reds fans may be unaware of what the German is capable of.
So here are 10 facts all fans of the Merseyside club need to know about Can.
1. He is comfortable in both defence and attack
The Germany Under-21 international would probably be referred to as a box-to-box midfielder, but his ability throughout the field is not given enough justice by that term.
Like the greats in the position such as Juventus's Arturo Vidal or Yaya Toure of Manchester City, Can is completely comfortable in either defence or attack.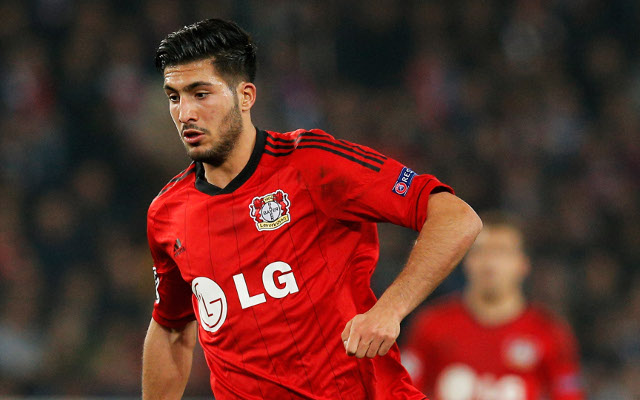 2. He is a brilliant playmaker
This ability to operate anywhere in midfield is coupled with a keen eye for a pass and therefore the versatility to function as a playmaker – either behind the striker or in a deeplying role.
Currently at Anfield the deeper position is occupied by captain Steven Gerrard, whilst youngsters Philippe Coutinho and Raheem Sterling do the job in attack, but being able to do both makes Can extremely useful.