The ten must-watch games of the group stage at the 2014 FIFA World Cup in Brazil.
With the 2014 FIFA World Cup set to begin on Thursday, all eyes will be on the group stage of the world's biggest footballing festival. With 48 matches at this stage there is plenty of football to be played, with these ten fixtures being the most mouth-watering within the opening stage.
10) England vs. Italy (14/06/2014)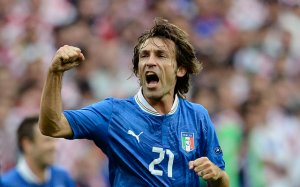 One of the heavyweight clashes of the group stage comes at 11pm (GMT) on the 14th June, when England and Italy meet in the sweltering heat of the Amazon rainforest. With Group D also containing South American giants Uruguay, both sides will be keen not to start the tournament with a defeat ahead of their games against Luis Suarez and co. With the humidity and the heat unfamiliar to both sides, an open, exciting game is unlikely, but for tension and intrigue this clash is amongst the tournament's best.