An entire XI of players the incoming Dutch boss can afford to lose this summer.
Incoming boss Louis van Gaal is apparently set for a major spending spree with the Dutchman ready to spend a reported £220m transfer war-chest to improve his Old Trafford squad.
SEE ALSO: All the latest Basketball and NBA news.
With that in mind, and a need to balance the books given the club will be without Champions League football in 2014/15, here are eleven players he could consider cashing in on this summer.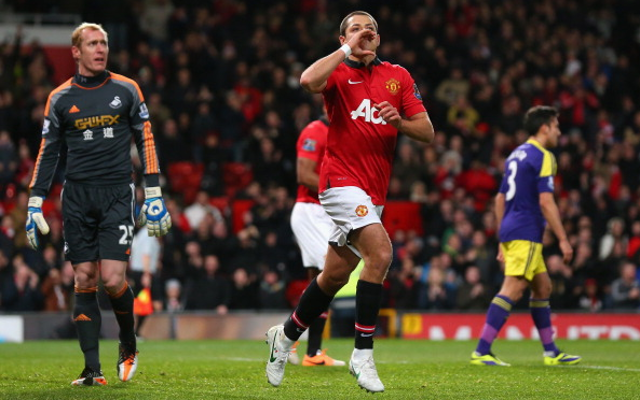 Javier Hernandez – Estimated Value £15m
25 year old Mexican only started six Premier League fixtures last season and is wasting away on the Man United bench and is a very bankable asset that van Gaal can afford to offload.
Chicharito has always scored regularly when called upon with 59 goals in 152 appearances for the club a statistic all the more impressive when you consider that almost half of those appearances came from the bench.