Young lions are having fun in Brazil, apparently.
Check in to Uruguay vs England
England's WAGS were watching with interest this morning as images of a naked mystery woman appeared on the balcony of one of the player's rooms at the four-star Royal Tulip in Rio, according to the Daily Star.
The woman was snapped in the buff, though it is not known who she is or she she was visiting.
One witness said: "She wasn't exactly shy. She looked as if she was trying to attract someone's attention.
"She was well aware she could be seen."
Her presence is said to have upset several of the team's WAGS, who are wary of other women targeting their men, and furthermore, she will have no doubt been a concern to the hotel's security.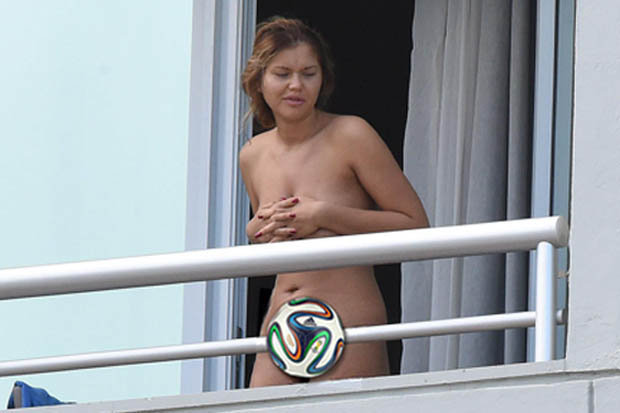 Images courtesy of the Daily Star.