The players Mourinho is looking to sign to replace Cole.
With Ashley Cole having revealed he is leaving Chelsea this summer after eight years with the club, manager Jose Mourinho needs to find a new left-back for the Blues.
As good as Cesar Azpilicueta was in the role last season the Spaniard is naturally a right-back and backup for the 24-year-old will be needed in any case.
So here are five options that Mourinho is eyeing up as a replacement for Cole.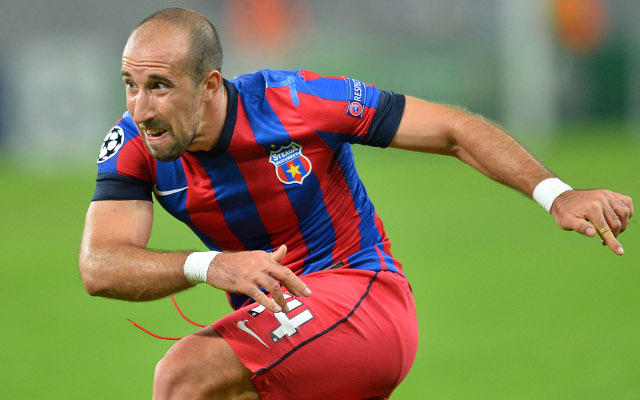 Iasmin Latovlevici, Steaua Bucharest
Most English fans could be forgiven for not having heard of this Romania international, who currently plays in his home nation with Bucharest.
Latovlevici is 28-years-old and has just a year left on his current contract, meaning the defensive ace would be a cheaper option after the outlay on Cesc Fabregas.
Source: Mirror.