The ten most stunning moments in World Cup history.
Every World Cup seems to throw up some stunning moments, some more than others, but as the current tournament is in full swing we sought to take some time out to look back at some of the best moments from years gone by.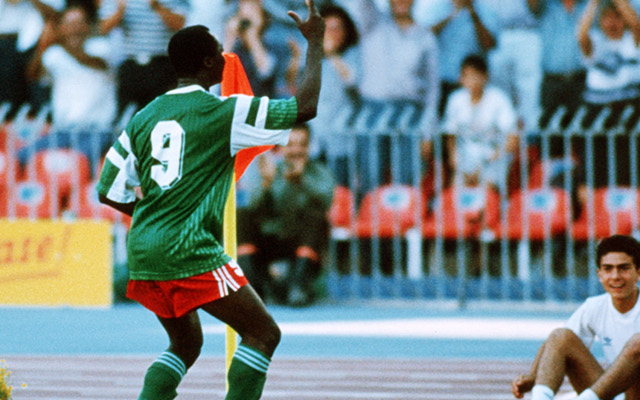 10. The Lion's Roar
Cameroon may have flopped at this year's tournament, but they announced their arrival onto the world's stage in Italia 90 where they firmly became everyone's second favourite team. After disposing of defending champions Argentina in the group stage they doubled their advantage against Romania before succumbing to the Soviet Union in the final group game.
However, they surprised everyone by overcoming Colombia to set up a quarter final clash with England. They had the Three Lions on the ropes with their exciting attacking bombardments and physical defensive displays. That proved to be their undoing, tough, as two England penalties saw them take an early flight home, but not before winning the world's heart.