The players at the tournament in Brazil that Spurs have their eye on.
Tottenham Hotspur are going through a transition period this summer with new manager Mauricio Pochettino expected to make big changes.
Despite spending over £100m on new players last summer Spurs chairman Daniel Levy is likely to pledge some funds to the new boss and the 2014 World Cup in Brazil is a great platform to view potential talent.
So here are five World Cup stars that Pochettino is looking to sign.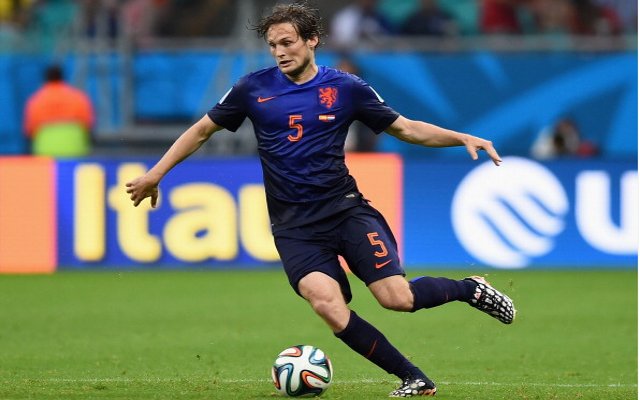 Daley Blind
The disappointing displays from Danny Rose and Kyle Naughton at left-back last season has made the North London outfit look to new options in the position.
With the ability to also play as a wing-back and a central midfielder this Netherlands international is a versatile player to boot.
Source: Daily Express.