The players from the Nou Camp that could be heading to England.
With Cesc Fabregas having already left FC Barcelona for Chelsea this summer, the midfielder is expected to be followed by a number of other stars from the Nou Camp.
There are several Barca players that Premier League clubs have their eye on and here are five that could well follow in the footsteps of Fabregas and make the switch to the English top tier.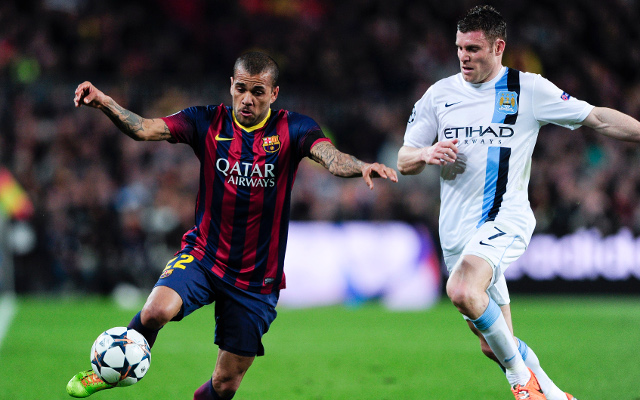 Dani Alves
Despite still being considered by many to be the best attacking full-back in world football, a new look Barca team under head coach Luis Enrique is rumoured not to include Alves.
The 30-year-old is currently at the 2014 World Cup with Brazil, but could join Chelsea, Manchester City or Paris Saint-Germain after the tournament.
Source: Sky Sports.