The players at the tournament in Brazil that could be strutting their stuff at Old Trafford next season.
Newly appointed Manchester United manager Louis van Gaal is getting a first hand view of the 2014 World Cup as the Dutchman is in charge of the Netherlands national team.
It means that the 62-year-old is in a great position to scout potential new signings for the Red Devils after their extremely disappointing 2013/14 campaign.
Here are five World Cup stars van Gaal and United have their eye on.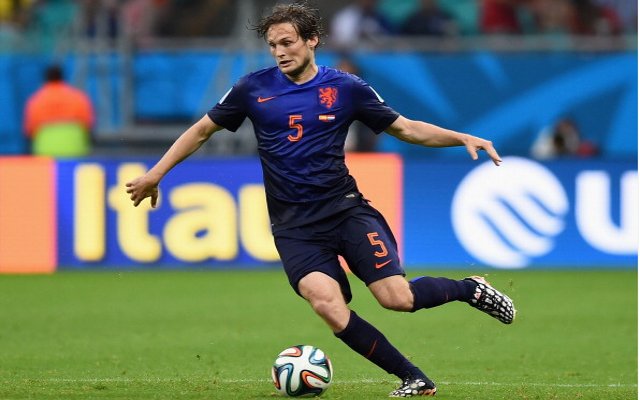 Daley Blind
It makes sense that the new boss would look to what he knows first and this versatile Dutch ace could be the answer to many problems at Old Trafford currently.
Blind played as a defensive midfielder for Ajax last season to great success, but for the national team operates as a left wing-back and can also play as a full-back.
Source: Mirror.