Stamford Bridge side look to garner decent amount of funds from sale of unwanted talents.
Check in to Costa Rica vs England
Chelsea are reportedly ready to swing the axe in a big way this summer as Jose Mourinho looks to conduct a major Blues cull according to the Metro.
Mourinho is keen to adopt a sensible transfer window approach to squad re-building and after banking nearly £50m from the sale of David Luiz to PSG the Chelsea manager is ready to say farewell to a number of others to help fund additions to his playing staff with Cesc Fabregas having already joined the west London club.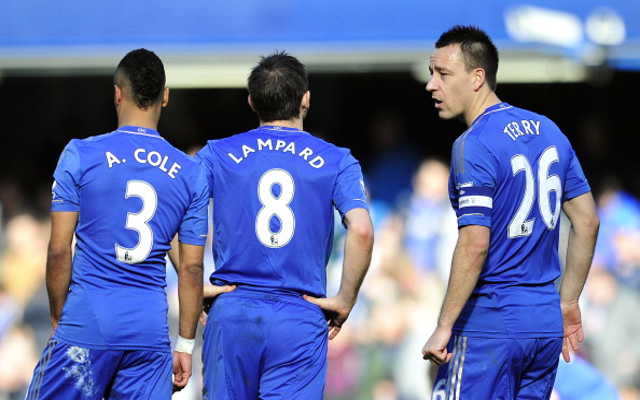 To help trim the club's wage bill and to help make room for new signings Mourinho will allow Frank Lampard, Samuel Eto'o and Ashley Cole all leave when their contracts expire at the end of June.
The veteran trio are three of Chelsea's biggest earners and all failed to deliver the goods last term, in marked contrast to John Terry, with the experienced centre-back putting in a near flawless campaign.
Mourinho has shown that he will not be swayed be sentiment and as such feels no compunction over the futures of Chelsea favourites Cole and Lampard and the fact that Eto'o wasn't too impressed by comments made by his manager over his 'real' age probably hastens his exit from the Premier League club after just one season.