French striker lauded by anti-Semitic comic.
Controversial comedian Dieudonne M'bala M'bala has 'honoured' French footballer Nicolas Anelka with a Quenelle Award.
Anelka was sacked by West Bromwich Albion in March, after celebrating a goal against West Ham with an apparent anti-Semitic gesture – the Quenelle salute, which has been popularised in France by Dieudonne.
Dieudonne has been banned from entering the UK for his anti-Semitic comments in the past.
The 48-year-old comedian dished out awards to Quenelle 'soldiers' recently and, although Anelka did not attend the event, the former Arsenal, Chelsea and Liverpool striker was roundly cheered when a video of him was shown on the big screen.
Anelka is a big fan of Dieudonne and the Quenelle gesture, as seen in the picture below.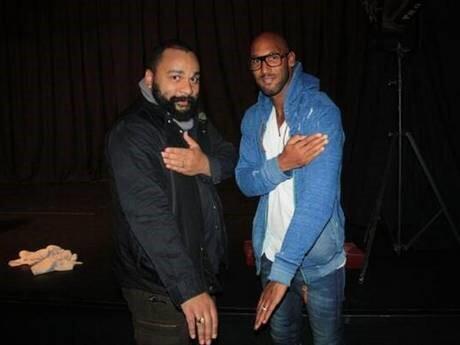 SEE ALSO: The Fastest Players on Fifa 14