The ten incidents gaining the biggest reaction on Twitter during the World Cup.
The 2014 World Cup has been one of the greatest tournaments in recent years, with goals, sendings off and crazy celebrations galore, and has already seen some massive moments as it approaches the halfway stage and the Twittersphere has gone off the charts!
Brazil's matches vs Croatia (12.2 million) and vs Mexico (8.95 million) in the first week take the top 2 spots for most total tweets, while the Germany vs Portugal match came in a close third (8.9 million).
But there have been much more, so here are the top ten Twitter moments of this year's World Cup.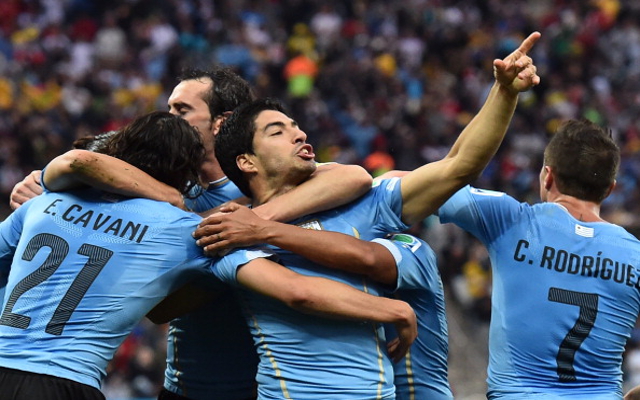 10. Luis Suarez picks apart England – 214,246 tweets
Suarez made his tournament debut in the second group game against England where he habitually tortured a Premier League back line to help dump the Three Lions out of the tournament.