Is Suarez actually the victim!?
Check in to Colombia vs Uruguay
The Uruguayan Football Association are preparing to defend Luis Suarez against allegations of biting by claiming that an image showing teeth marks in Giorgio Chiellini's shoulder had been manipulated using Photoshop, according to Spanish newspaper Sport.
Suarez appeared to chomp on Chiellini towards the end of Uruguay's 1-0 win over Italy at the FIFA World Cup on Tuesday.
The Liverpool star escaped punishment at the time, but FIFA have opened disciplinary proceedings against him and Uruguay have until 5pm Brasilia time to respond.
Uruguay are apparently set to argue that Suarez is in fact the victim and that computer geeks are behind the whole thing.
Good luck with that!
The below pictures were published by Sport.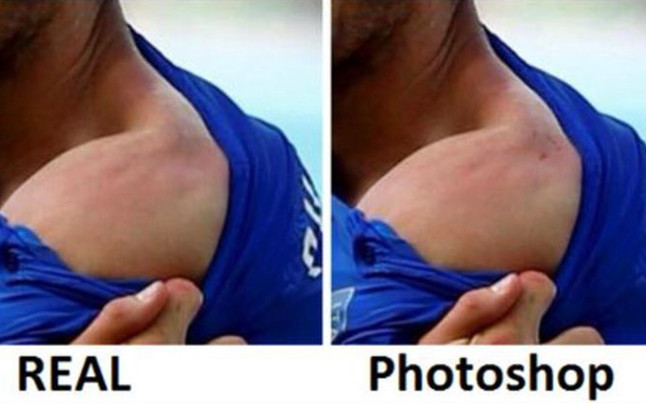 SEE ALSO: The Fastest Players on Fifa 14