A look at what damage Suarez sale could do for Reds.Like last summer, Liverpool star Luis Suarez is the centre of everything again for all the wrong reasons. Despite enjoying a sensational season in the Premier League to almost guide his club to a long-awaited title, the Uruguayan has now attracted the wrath of fans and media pundits alike for his shocking behaviour in the 2014 World Cup.
Although the 27-year-old was once again the undisputed star of the show as he scored a superb brace to down England in Group D, he marred his fine performances with another controversial biting incident on Italy defender Giorgio Chiellini in his country's final group game.
Coming just over a year after he attacked Chelsea's Branislav Ivanovic in exactly the same way, this is, incredibly enough, the third bite of Suarez's career, and another in a long list of disciplinary incidents involving the talented but troubled front-man.
With strong interest from Barcelona looming and an apparent desire from the player himself to move (again), it is no surprise to see many calling for Liverpool to simply cash in on Suarez now and get this difficult character away from Anfield. However, there would almost certainly be negative consequences from this decision, and here's five reasons why the Reds should do everything they can to reject offers from other clubs and keep their star player for next season.
5) Liverpool mustn't earn a reputation for being a selling club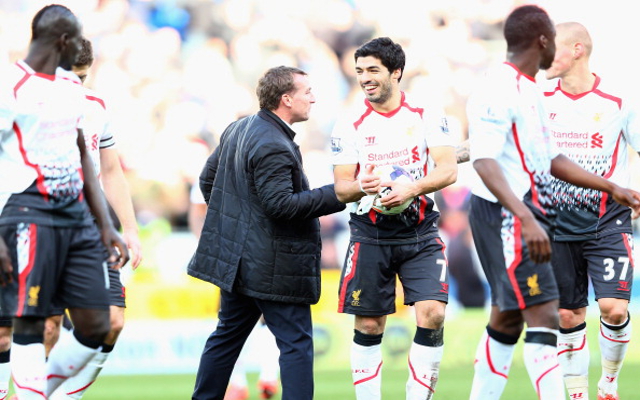 Reputations are hard to shake off, and Liverpool are arguably already in the bracket of selling club after their decision to sell another of their previous star strikers Fernando Torres to Chelsea in 2011. As has been the case with Arsenal down the years, if you sell one star player as soon as a bigger club comes calling, it won't be too long before they're back for others, as they'll know they have a chance of persuading you with the right amount of cash. It also strengthens the player's sense that he will be able to get a move if he demands one, as was the case when Cesc Fabregas practically went on strike to force his exit from Arsenal. When you look at the other big names the Gunners have lost over the years (many to Barcelona, incidentally), it should serve as a warning for Liverpool that if they seriously want to build something at the club and get the glory years back, they must be strong in situations like this and tell the player in no uncertain terms that he is staying. When under contract, there's not a lot they can do in response.