Campbell left disappointed.
Check in to Costa Rica vs Greece
Arsenal and Costa Rica forward Joel Campbell has been  left disappointed after buying 100 packets of 2014 World Cup stickers and not getting one of himself.
Campbell has been one of the emerging stars at the tournament in Brazil, scoring against Uruguay in their opener and helping the Costa Ricans to surprisingly top Group D.
The 22-year-old has spent the last three seasons away from the Emirates Stadium on-loan, but is expected to be given a chance by Arsene Wenger next term.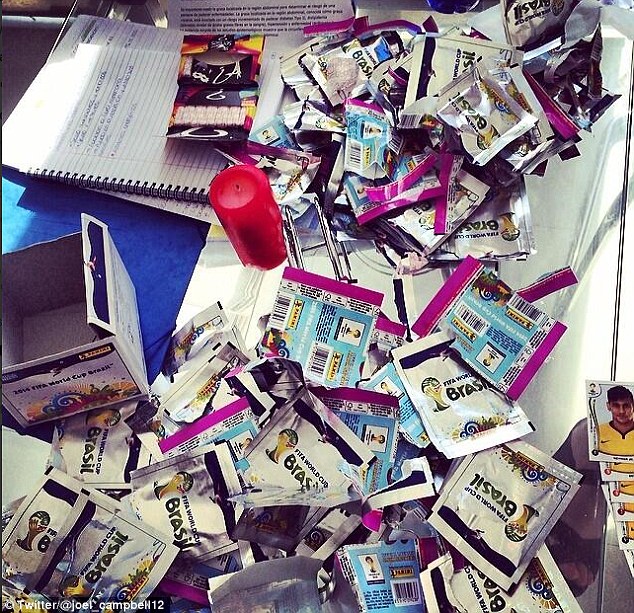 SEE ALSO: The best managers in world football