Anfield spending spree set to continue.
Liverpool are ready to step-up moves to sign a trio of talents with Barcelona ready to table an £80m bid for disgraced striker Luis Suarez according to the Daily Mail.
Read more Liverpool transfer news.
Whilst the sale of a player as talented as Suarez will undoubtedly hit Liverpool hard there is no denying that the Uruguayan has once again brought shame upon the club and having stood by the 27 year old on a number of occasions there is a point where you can no longer back a player and that point of no return has surely now been past.
The chance to cash-in on Suarez has revealed itself and as long as Liverpool can bank a massive fee for the former Ajax man then it's a move no supporter of the Merseyside outfit could really complain about.
If Rodgers is then handed those funds to re-invest in his squad then arguably the club as a whole could be better placed to build on the successes of 2013/14 and more able to mount genuine title challenges on multiple fronts in 2014/15.
Indeed Rodgers is now hot on the heels of a trio of exciting talents, with this source suggesting that moves to bring in these three talents well and truly underway.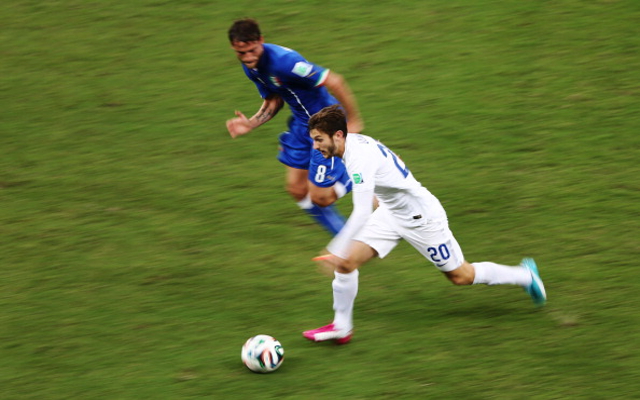 Adam Lallana (Southampton)
The England man is nearing a £25m move to Anfield with a medical having already been passed and one wonders if Brendan Rodgers' decision to bring in veteran forward Rickie Lambert was a clever way to help beat Tottenham in pursuit of the 26 year old midfielder?
Lallana had a superb season last term and is certainly ready to take the 'step-up' to join Liverpool where he can serve as an ideal link between midfield and attack and in time could be seen as a long term replacement for veteran captain Steven Gerrard.
Having served Southampton so well for eight seasons fans of the south-coast side could surely have no gripes about the attacking midfielder pursuing a move to Anfield, where his career can blossom.