The quickest stars of the group stage of the tournament in Brazil.
With Netherlands and Costa Rica triumphing over Mexico and Greece respectively on Sunday, the duo join Brazil and Colombia as one half of the 2014 World Cup quarter-finals.
There have been some superb performances so far at the tournament, both from teams as a whole and individuals.
One thing that has been prominent is the pace of players and here are the 10 fastest stars of the group stage, with statistics courtesy of Inside Futbol.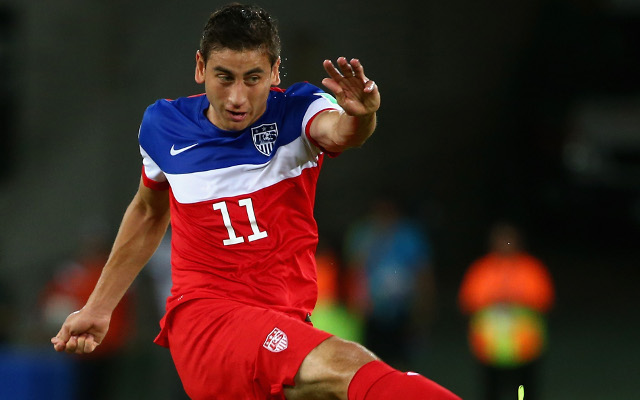 10. Alejandro Bedoya, USA – 32.3 kph
This Nantes midfielder helped the Americans progress from Group G at the expense of Portugal and with Belgium in the next round a last eight place is not beyond the realms of possibility.