Wenger looking at major changes in midfield.Although midfield is certainly not a problem position for Arsenal, it looks as though manager Arsene Wenger is determined to raise the quality of his squad in that crucial area, with the Gunners now keen to become a force in England and Europe again after their FA Cup final triumph this season.
With some of the current names in the midfield area not really strong enough to consider 'world class', Arsenal have been linked with several exciting targets in recent media reports, with some of the best players on show at this summer's World Cup seemingly impressing the Gunners boss ahead of next season.
Still, Arsenal are not blessed with the kind of financial strength of many of their rivals, and will have to raise funds by losing a few of their current first-choice players. Fans need not be too concerned, however, as the players likely to depart the Emirates Stadium look set to be replaced by three additions of the absolute highest quality.
Out – Mikel Arteta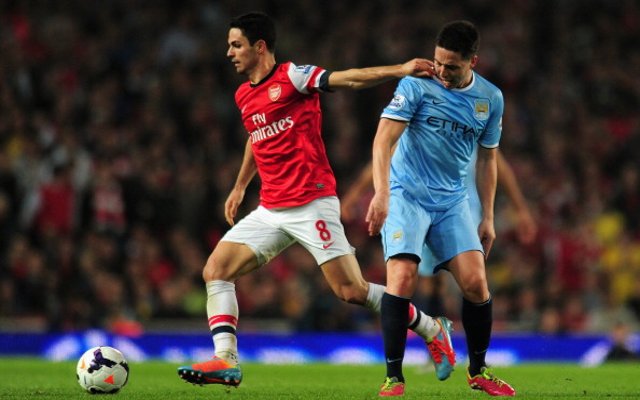 Linked with Athletic Bilbao as a replacement for new Manchester United signing Ander Herrera, Arsenal may be wise to cash in on Mikel Arteta while they can. The former Everton man will be 33 by the end of next season and is already showing some signs of slowing down in the latter stage of his career. No longer the creative force that shone in his first season at Arsenal or during his time at Goodison Park, Arteta has been used in a deeper role in the last couple of years, and doesn't really possess the right qualities to play the role to the required standard. Although the Spaniard's passing remains good, he cannot exert as much influence from further back, and doesn't offer as much defensively as one of the team's deepest midfield players should. Although a model professional and something of a favourite with the fans, Arteta needs to be improved on if the Gunners are to seriously challenge in the major competitions next season.