CaughtOffside takes a look at the finest and funniest quotes and tweets from the day in football.
It has been another hectic day in the non-stop world of football – but one tinged with sadness after Real Madrid legend Alfredo di Stefano sadly passed away, prompting a flood of tributes from the great and the good of the sport.
There has also been plenty of build-up to the forthcoming 2014 FIFA World Cup semi-finals, with FIFA choosing not take action over the challenge that injured Neymar and also turning down Brazil's appeal against Thiago Silva's suspension.
One big transfer deal also want through as former Chelsea star Ashley Cole signed up with Serie A side AS Roma, becoming that rarest of things in the game – an Englishman abroad.
Tributes pour in for the great Alfredo di Stefano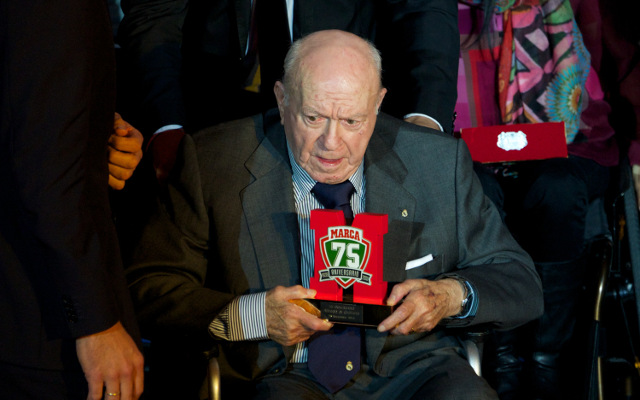 Tributes have flooded in for the great former Real Madrid striker Alfredo di Stefano today, after the Argentinian legend sadly passed away following a heart attack.
Sir Bobby Charlton was amongst those leading the tributes to di Stefano:
"The footballing world has lost a great player and a great man."
"I have many fond memories of my time with Alfredo and feel privileged to be able to call him a good friend."
Former Manchester United manager Sir Alex Ferguson also praised him:
"After the game he was very generous. He said Aberdeen have a team that money can't buy, a soul and a family spirit. He couldn't have said any more in praise of a football team."