Five big players Liverpool survived leaving.
SEE ALSO: The Fastest Players on Fifa 14
With Luis Suarez set to depart for Barcelona shortly, many are wondering just how the Reds will survive without him. Arguably the most in form striker in the World last season, losing him will undoubtedly be a huge blow, however, this wouldn't be the first time that the club have lost an influential player, and yet, the club has always moved on without them. Here are just five of the biggest examples…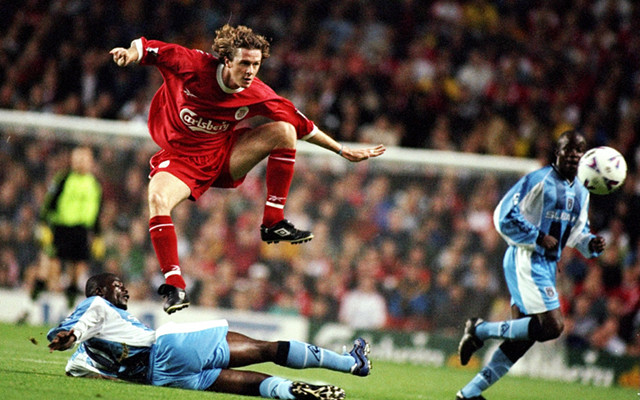 Steve McManaman
One of the original 'Spice Boys' of the mid-90s, MaManaman often provided the key creative service for the lethal strikers in front if him with his flying runs down the wing and innate dribbling ability. He left Anfield at the peak of his powers for a dream move to Real Madrid in 1999, where he went on to eventually lift two La Liga titles and two Champions League gongs. McManaman left the club having made 364 appearances, chalking up 66 goals in the process. The hangover wasn't felt for long, though, as the club won the FA and League Cup double in 2001, which they capped off with a Uefa Cup victory at the end of the season.