Manchester United transfer gossip: Patrice Evra completes move to Juventus, Ricardo Rodriguez targeted as a replacement, Vidal transfer latest and more.
SEE ALSO: The Best Manchester United players of all time
Evra agrees to move to Juventus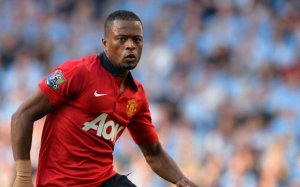 Patrice Evra is closing in on a £2 m move to Juventus, according to reports in the Daily Mail.
The French full-back only signed a new contract at Old Trafford at the end of last season, but now looks set to depart following the arrival of Luke Shaw from Southampton.
His potential move to the Italian giants could also help United tie up a move for prime target Arturo Vidal, with the Manchester-club likely to grab any opportunity to put themselves on good terms with a team they hope to do further business with this summer.