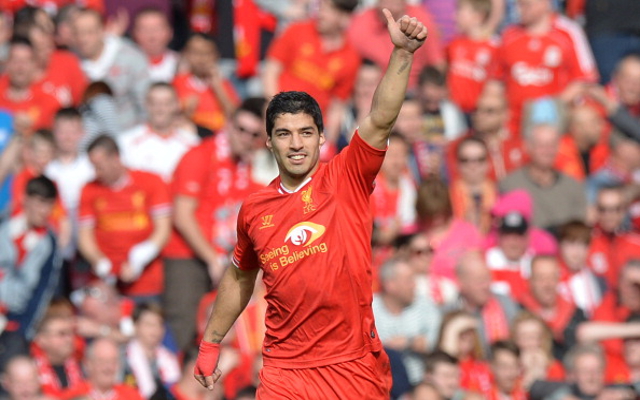 Where would you rank Luis Suarez amongst the Premier League's best ever attackers?
Adam Davies: In terms of raw ability, only behind Thierry Henry and Cristiano Ronaldo. In terms of legacy, not particularly highly. He didn't once claim the Premier League title, and only boasts an FA Cup and League Cup winner's medal.
Jordan Chamberlain: Greatness is an ambiguous term in football, because it normally implies trophy wins, and Suarez only managed a League Cup. In terms of talent though, he's right up there with Cristiano Ronaldo and Thierry Henry, and had he stayed with Liverpool until the end of his career, he could have even surpassed the pair.
Steve Green: In the top ten definitely, but where exactly is hard to say. His trophy cabinet from his time at Liverpool isn't the fullest. However, he has proved to be one of the modern game's most effective marksmen in front of goal.
Tom Seymour: He would have to be up there, with a scoring record in three-and-a-half years in England that ranks among the best. Unfortunately peoples' judgement of him as a footballer will be clouded by his misdemeanours, but since the turn of the century only Thierry Henry, Cristiano Ronaldo and Gareth Bale match up.
Jacob Daniel: He's up there, definitely. As an all-round forward he's up there with the likes of Ronaldo and Henry, one of few players who both score absurd amounts of goals and have a superb all-round game.
Rob Summerscales: It depends how you chose. He is the best of all time if you are ranking players solely on their best season. However, Thierry Henry is the Premier League's best ever attacker in my eyes. He surpassed the 20-goal mark in five successive seasons.
Liverpool received between £60m and £75m from FC Barcelona for Suarez – depending on whether you believe British or Spanish press. What would you consider a fair valuation, and why?
Adam Davies: If £60m is correct, Barca are getting a good deal. They'll probably make that back in shirt sales, and if Suarez performs and keeps himself out of trouble, they'll be laughing. I do think £75m is probably a bit much for a player who turns 28 in January, so £65-70m would be about right for me in the bizarrely detached world of football valuations.
However, there are two things worth bearing in mind. Firstly, the money is useless to Liverpool unless spent wisely, and secondly, Barca have effectively sold both Cesc Fabregas and Alexis Sanchez to finance the purchase of Sanchez. I'm not sure that is brilliant business.
Jordan Chamberlain: £75m for a 27-year-old seems like good value for the Reds, but £60m for the player that almost dragged them to a title last season seems a bit cheap in this day and age. Anything nearer the £75m mark is fair, for me.
Steve Green: A fair valuation would be much less. I don't believe any player is worth the kind of money that gets quoted these days. But for argument's sake, probably around the £60m mark. He'd make that back in revenue alone during his four months out.
Tom Seymour: The loss of Suarez is bound to be damaging, but Liverpool have done well to get so much money for a player who will turn 28 next birthday and is currently serving a four-month ban.
All they have to do now is avoid Tottenham Hotspur's trap and reinvest that money wisely.
Jacob Daniel: I think somewhere around £70m would be fair, but once you get to that kind of fee it becomes difficult to consider the difference £5m here or there makes. Slightly less than Bale is probably right – he's possibly a better player but the circus that comes with him has to count for quite a lot.
Rob Summerscales: £75m seems ridiculously high considering it is almost as much as Real Madrid paid for a 24-year-old Bale, who is equally talented and much better behaved. All things considered, it sounds like Liverpool's negotiators have played a blinder. Arsenal's £40,000,001 valuation seemed more reasonable to me.