Spurs prepare to start work on their new home.
Check in to West Ham United vs Tottenham Hotspur
There is good news for Tottenham Hotspur as the North London club are given permission to start work on a new improved stadium to White Hart Lane.
Ministers have agreed with the compulsory purchase order made by the London Borough of Haringey and with 95% of the area having already been acquired, work has begun on the site.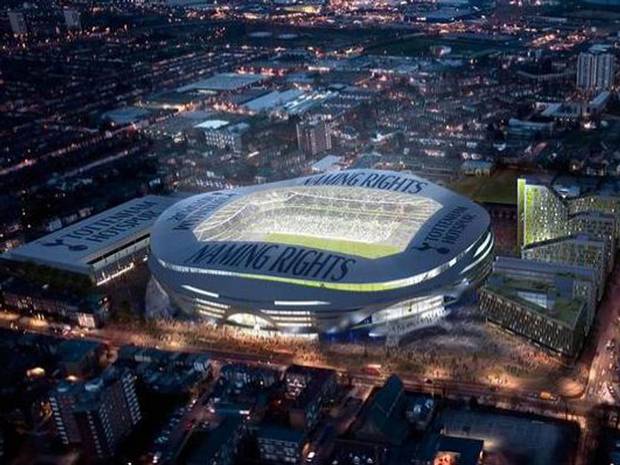 There will be three stages of development, with Spurs hoping to move into their 56,250 capacity new home in 2017 – a significant increase on the 36,240 seats currently at the Lane.
"This scheme is supported by the locally determined development plan for the area and has received strong local support," Communities Secretary Eric Pickles said of the project.
Tottenham have been looking for a bigger stadium for some time, with the Lily Whites losing out to Premier League rivals West Ham United in 2011 in the bid to move into the Olympic Stadium in Stratford.
The three hectare site is situated right next to their current home in North London and the club hopes that the new state-of-the-art facilities and improved capacity will help them compete more consistently on the European stage.
Find out who are the richest footballers in the Premier League here.