The key battles of the World Cup final between Germany and Argentina.
Check in to 2014 FIFA World Cup Final: Germany vs Argentina
Well, it's finally here – the World Cup final always throws up some interesting tactical battles as there is so much riding on it. Teams are often cagey and reluctant, but there will come a time when one of them needs to go for it, and with that in mind we have highlighted the key battles that will set the final alight.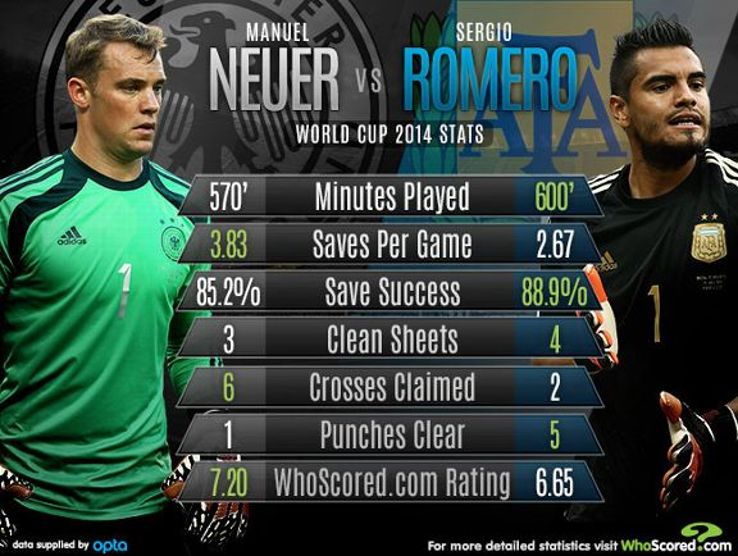 (Picture courtesy of WhoScored?)
Manuel Neuer vs. Sergio Romero
Both keepers have been in impressive form over the past month, and could be crucial in deciding where the prize goes at the end of the game. Having only made three appearances for Monaco last term, Romero has conceded just three goals in six World Cup appearances for his country, possessing the tournaments best save ratio at 88.9 percent. However, he will be tested by a rampant Germany side, who have bagged the most goals at the tournament (17).
Similarly, Neuer has played a vital part in the country's success, often being deployed as a sweeper-keeper and only USA's Tim Howard has made more saves than the Bayern star. He also has the distinct honour of being Germany's best passer, completing 75% of his passes.