Anfield side manages to make the most of a tricky situation.
Check in to Liverpool vs Southampton FC
Liverpool boss Brendan Rodgers may well have 'won' the transfer window battle this summer with the Northern Irish boss arguably making the best of a potentially bad situation as he set about improving the overall strength of his Anfield squad by making excellent use of the funds accrued from the sale of Luis Suarez to Barcelona.
Read more Liverpool FC rumours.
Though Liverpool fans would've perhaps been concerned about the possible loss of the 27 year old, even prior to his latest biting incident, the club's faithful support should feel enthusiastic about life after Suarez with Rodgers making excellent use of the summer transfer window thus far.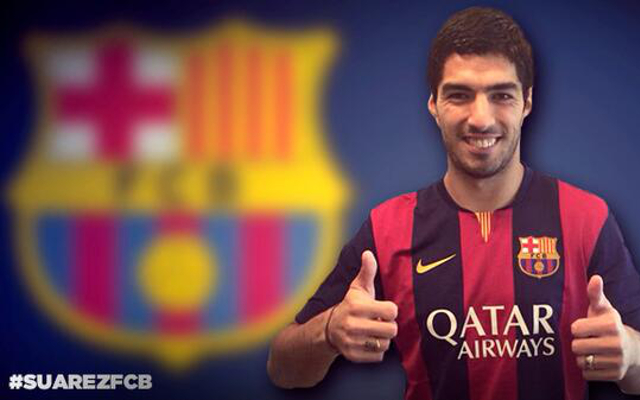 Though it would perhaps have been harsh to consider Liverpool anything like a 'one-man' team in 2013/14 it is still hard to ignore the impact Luis Suarez's form had on the team as a whole last term.
Suarez finished the season as the Premier League's top-scorer by a country mile and bagged a host of assists to boot and clearly a number of players came to the fore, boosted by those very displays, displays that has led the club to a long awaited return to Champions League action which in turn has assisted in the pursuit of top quality additions, additions that in turn have been funded by the sale of a prized asset who has left the club for pastures new.
Rodgers has bagged four top signings to date, with one imagines a few more to follow, moves that help to pad out a fairly thin squad and on the whole lead to a playing staff that is better suited to mounting genuine challenges for major honours.
Liverpool have done well to bring in two key performers who helped Southampton secure an excellent top half finish last term, with Rodgers now being able to call upon hugely experienced forward Rickie Lambert who may well be in the latter stages of his career but is arguably in the best form of his career.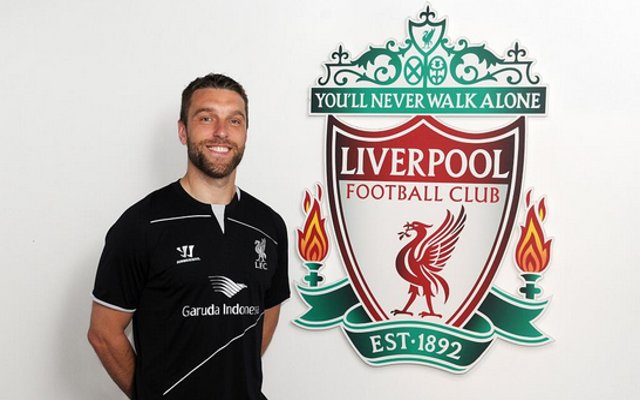 Despite his bulking physical presence the 32 year old Liverpudlian isn't a standard old fashioned centre-forward, rather a very intelligent operator in the final third.
Only Luis Suarez and Steven Gerrard supplied more Premier League assists last term and Lambert bagged 13 goals to boot.
Adam Lallana is another in the peak of his career and a player who's long term role may be to replace Steven Gerrard though will certainly offer a great deal in the medium term and the 26 year old, who won Southampton's Player of the Year award last term, had no shortage of suitors but clearly felt Liverpool had a great deal to offer him at this pivotal point in his career.
Then come two young signings who adhere to the club's overall youthful transfer policy, two players who are rightly considered as hot prospects.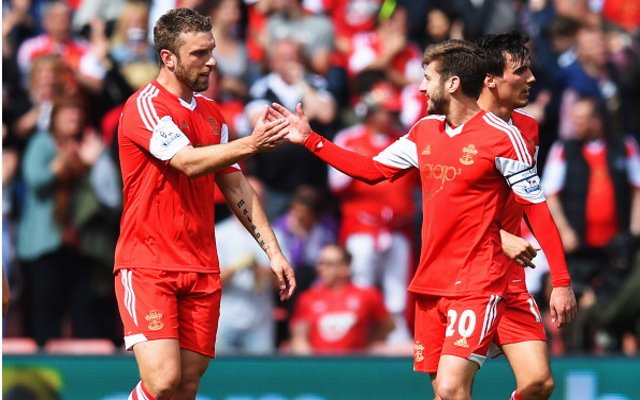 Emre Can is a midfielder with a great deal to offer and a player, much like Philippe Coutinho, could well be considered a massive bargain.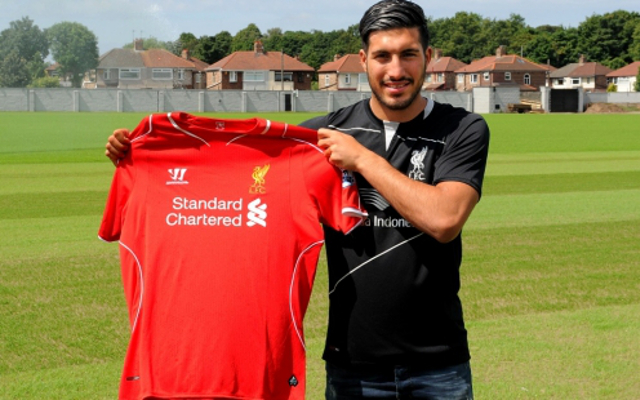 Liverpool paid £9.75m for the 20 year old, who is on the fringes of the senior German national team set-up, a young talent who could mature into a world-beater and already possesses the ability to make an instant impact in the Premier League.
Liverpool's other youthful addition comes in the form of young Serbian Lazar Markovic, an attacker who works well when played out wide and a player who greatly impressed in his debut season at Benfica.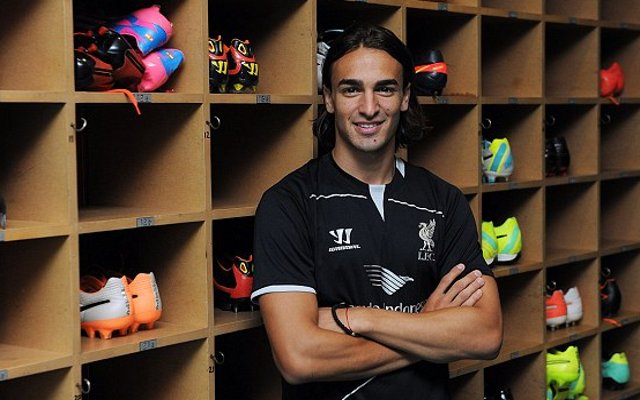 The 20 year old played his part in his Lisbon based side's domestic title triumph as well as their run to the Europa League final. Markovic has plenty of natural talent and is a player Rodgers will look to develop into a consistent performer.
The total cost of the four additions to date comes in at around £58.5m, and there is growing speculation that QPR's Loic Remy is set to become Liverpool's fifth capture in an £8.5m deal.
This would mean that Rodgers had used funds from the sale of Suarez to land a great mix of youth and experience in the form of five additions, and still have money in the bank.
When you factor in the probable sale of Fabio Borini to Sunderland and the cash boost the club receives as a result of Champions League qualification then one might well venture a guess that Rodgers may well still have another big money signing at the back of his mind and you'd have to say that Liverpool have done brilliantly well to turn a potentially negative situation work in their favour.
There may be some who look at the way in which last season panned out for Tottenham as they too cashed in on their best player, Gareth Bale leaving for Real Madrid, and fear that similar problems may befall Liverpool but it would be worth looking at the different situations the two clubs in question faced at the point they sold up.
Tottenham lost Bale having failed to secure a top four finish with a manager at the helm who knew his position at the club was shaky at best, and doomed at worst.
Indeed if one looks at the quality of players the north London side did bring in you'd have to say that of the seven players they signed last summer, pretty much all were 'wanted' players. Targets who had many suitors. You could argue that one or two were overpriced but nonetheless on paper decent acquisition.
This further displays the evidence that the White Hart Lane side's failures in 2013/14 were not down solely to the poor investment of funds made from Bale's sale but a number of factors.
That said, Rodgers has invested more wisely in that the players he has thus far signed cost pretty much the same amount as Tottenham's purchases of forwards Erik Lamela and Roberto Soldado last August.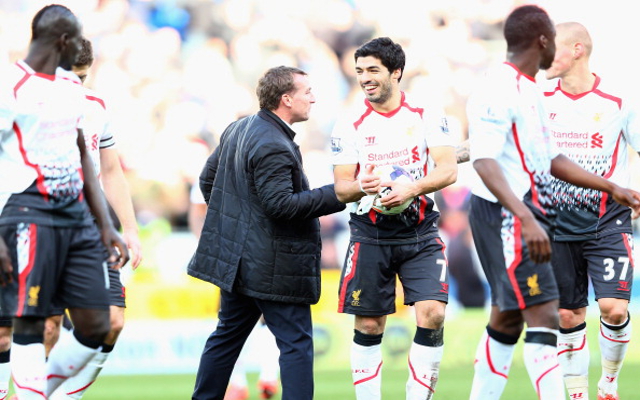 Clearly on the whole it makes more sense to have less of a dependency on a single individual, not least if that individual spends a significant portion of his time with the club out with one suspension or another, with the emphasis then moving towards a more even spread of quality throughout the squad.
Only time will tell if this has paid off but Suarez's actions at the World Cup moved the onus away from Liverpool in as much as they had less of an incentive to keep a firm hold of the Uruguayan following his biting of Italian defender Giorgio Chiellini.
This is not solely down due to the four month ban handed down on the former Ajax man but also there must have been a sense among those in managerial and boardroom roles at the club that they couldn't once again be seen to back the player having tried their utmost on previous occasions to plead his case.
Liverpool were right to force Barcelona to fork out the sum needed to trigger Suarez's release clause and it's hard to fault the way the club have acted during the summer debacle and Rodgers has shown a great deal of nous in the transfer market and the club's supporters have ever reason to be optimistic about the short and long term future of the club.
SEE ALSO: Top 10 smoking footballers