Bad-boy Arsenal midfielder has been regularly criticised for his off-field exploits…
SEE ALSO: Top 10 smoking footballers
The Daily Mail have revealed further details of Jack Wilshere's Las Vegas pool party shame, revealing pictures showing him smoking a cigar given to him by his brother Tom and drinking champagne being poured by former Arsenal masseur Kieran Hunt.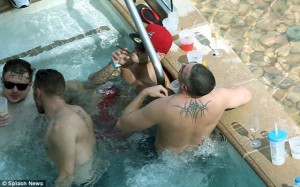 This is not the first time this has happened to Wilshere, with the 22-year-old midfielder having expressed remorse when he was photographed smoking last October. He promised to make sure that he did not find himself in the same position again, but has been caught out just days before the Gunners begin pre-season training.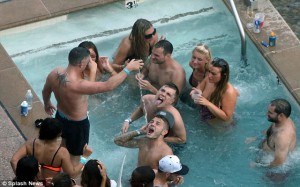 Former Arsenal manager George Graham commented on the incident, saying: "His career has not gone anywhere in the last 18 months." He also suggested that this latest controversy demanded a dressing down from current Arsenal manager Arsene Wenger.
Wilshere is thought to have hired a whole floor of the Vegas hotel, with a pool, and guests were asked to surrender their phones so pictures could not be taken: a strategy that clearly did not pay off.
The England international has also been accused of night club brawls and verbally assaulting a Tottenham-supporting taxi driver over the course of the last four years, sparking fears that the young star could waste his immense talent.
Wenger is not expected to sanction Wilshere, but is likely to give him a final warning following his controversial trip to Las Vegas.