Midfielder and striker could swap places.London rivals Chelsea and Tottenham Hotspur have been involved in secret talks recently over a possible swap deal involving Belgian striker Romelu Lukaku and Brazilian midfielder Paulinho.
SEE ALSO: The 20 Best Managers In Europe
CaughtOffside understands that talks have gathered momentum in the last 24 hours, with the clubs ready to agree on a deal that would see the two players switch places this summer, in a move that should benefit both sides fairly equally.
There is still some dispute over the possibility of a buy-back clause in Lukaku's contract at White Hart Lane, with Chelsea well aware that the youngster could develop into one of the best strikers in Europe within the next few years, despite currently being unwilling to hand him a regular first-team place.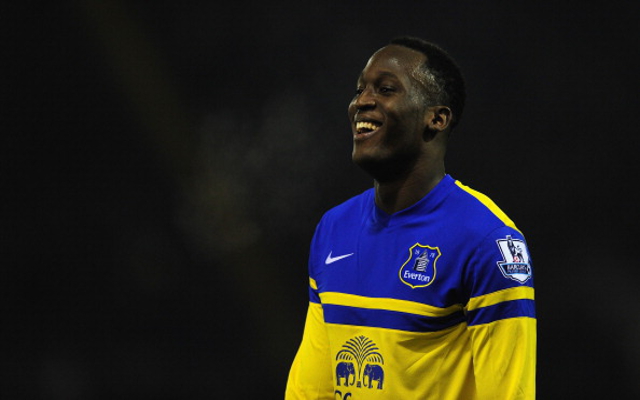 Lukaku is said to be holding out for a move to a club playing in the Champions League next season, but remains sufficiently keen on leaving Chelsea for first-team football that he may be open to a move to White Hart Lane, particularly as he is a fan of the club's new manager Mauricio Pochettino after his fine work at previous club Southampton.
The 21-year-old has shown himself to be a highly capable Premier League player in the last couple of seasons, spending time on loan with first West Bromwich Albion and then Everton, scoring 33 goals in the last two campaigns, but looks unlikely to be a starter for Jose Mourinho's side again this year after the arrival of Diego Costa from Atletico Madrid.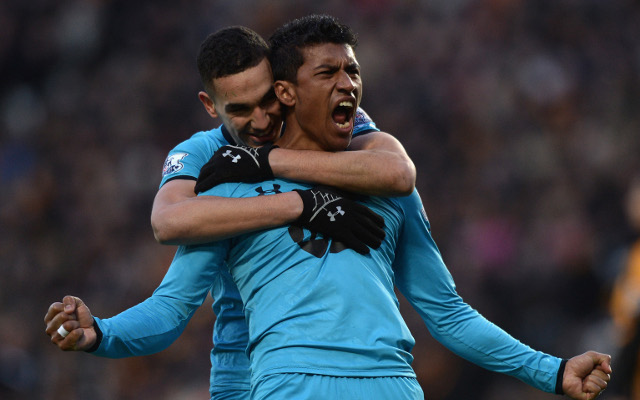 Paulinho, meanwhile, has long been linked with a move to Chelsea after an impressive first season in England last year. Although Spurs had been keen not to let the player leave so quickly after signing him, it is thought that they are content with their other options in midfield and desperate to bring in Lukaku as a new option upfront given their current problems in that position.
The 25-year-old is keen to link up with his fellow countrymen Ramires, Oscar and Willian at Chelsea, as well as taking the opportunity to play for a genuine title challenger next season, and it is only Lukaku's decision and negotiations over his buy-back fee that would threaten to derail the transfer.
Chelsea want the option to re-sign the former Anderlecht starlet for £29m, with Tottenham holding out for closer to £38m, though a deal of some kind could be concluded in the next few days.