United to lodge massive bid for Colombian World Cup ace.
Check in to Manchester United vs Swansea City
Manchester United are said to be weighing up a €38m move for Fiorentina star Juan Cuadrado as they look to dump Spanish side Barcelona out of the running for his signature, according to the front page of El Mundo Deportivo.
Read More Manchester United Transfer News
The two clubs have long been in the running to sign the Colombian winger, and as the talks reach boiling point they will be asked by Fiorentina to put their cards on the table with a concrete offer.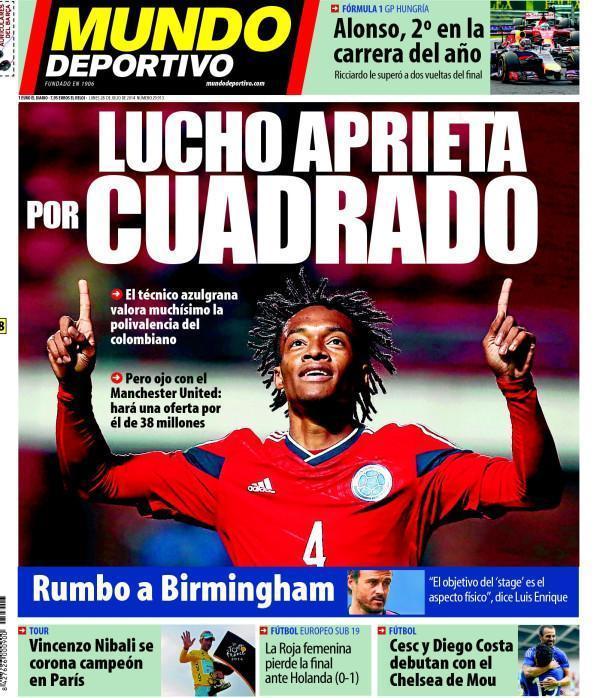 Barca have been keen on bringing Cuadrado to the Nou Camp for some time now, but their transfer activity hit the buffers earlier this summer when they were forced to sell Alexis Sanchez before they could fund a move for Liverpool's Luis Suarez.
United will now use this as an opportunity to move in ahead of the competition and land his signature, though the paper failed to specify whether Barca could or could not meet the same fee.
n Catalonia, Cuadrado could be fit to play at right-back and right-midfield, whilst it should also be noted that Barcelona are in the Champions League while Man United failed to even quality for the Europa League this season.
SEE ALSO: Best young football players in the world!