Which Premier League club has the most expensive record signing…
SEE ALSO: The most expensive Premier League transfers ever.
Flick through the pages to find out where Everton's new club-record £28m signing Romelu Lukaku ranks on the list of Premier League team's biggest transfers.
20) Burnley – Steven Fletcher (From Hibernian, £3m)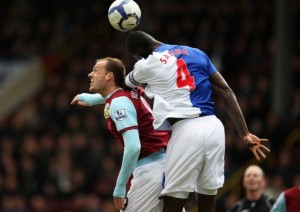 After 43 goals in 156 league appearances for Hibernian, Burnley signed Fletcher in 2009. He scored eight goals in 35 games before departing for Wolves.