One cheeky Reds fan had this for the Northern Irishman.
Speculation that a deal for Liverpool to sign Borussia Dortmund's Marco Reus has hit fever pitch after manager Brendan Rodgers was spotted signing one of the German's shirts in the USA.
One cheeky Reds fan saw a great photo opportunity following the Merseysiders' pre-season match with Manchester City on Wednesday by giving Rodgers a replica Reus jersey to sign.
The supporter had even thought ahead enough to guess what number the 25-year-old would wear at Anfield, opting for No.7 after it was recently vacated by Luis Suarez.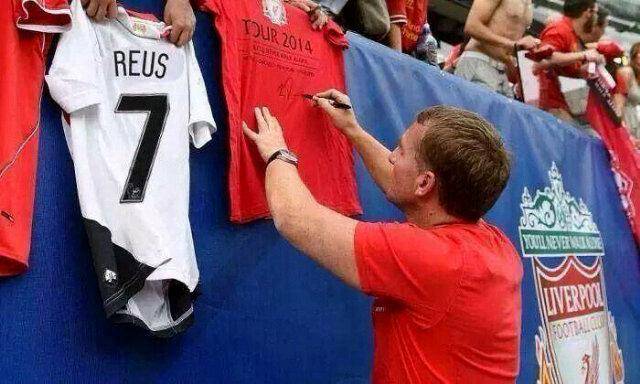 SEE ALSO: Arturo Vidal spotted at Manchester United ahead of transfer!