Five players in the Brazilian top flight that would make great signings for Premier League sides.
Brazil has long been a chief exporter when it comes to footballers, and though recently the Brasileiro has managed to keep hold of some of it's brightest stars for longer than usual, there are still a group of Premier League sides that would still love to snap up the cream of the crop. After this summer's World Cup, Brazil's stars are back on the radar, and below are just five that would take to the Premier League like a duck to water.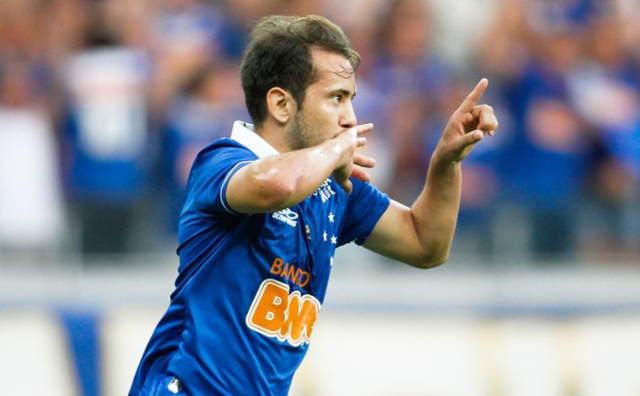 Everton Ribeiro
Club: Cruzeiro
Position: Attacking midfielder
The fleet-footed attacker was one of the standout performers of the club's recent championship winning season and last summer was a major target for Manchester United before being tipped to join Liverpool during the January transfer window.
Comfortable in the middle, he can also be deployed on the right where he cuts inside onto his favoured left foot to torment defenders. A true creative tour de force, he wracked up 11 assists last term and even chipped in with a few goals himself.
Clubs he would suit: Manchester United, Liverpool