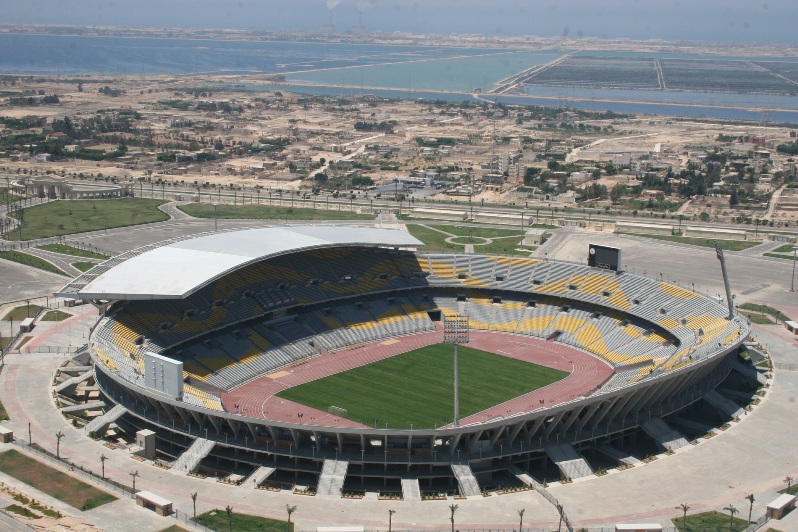 9. Borg El Arab Stadium – Alexandria, Egypt
Used by: Egyptian national team
Capacity: 86,000
The second biggest stadium in Africa houses the Egyptian national team. The ground was completed in 2006 with the intention of helping the country make it to the 2010 World cup. However, that quest failed and the country still wait to make another appearance on the world stage. The entire stadium was built by the Egyptian Armed Forces Corp of Engineers.