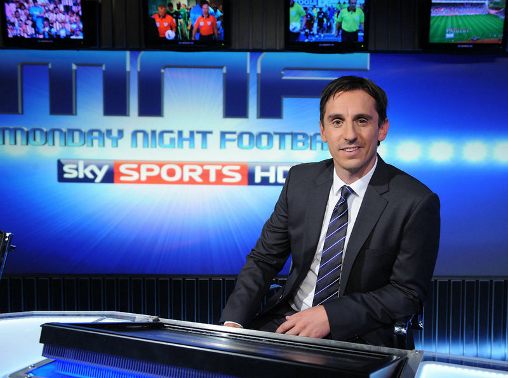 1. Sky Sports
Undoubtedly the cream of the crop, Sky were able to turn Gary Neville from being one of the most hated men in English football into one of the brightest and most interesting, and when teamed up with former rival Jamie Carragher then the sparks certainly do fly.
Often offset by the stern earnestness of Graeme Souness, and the cheeky ladishness of Jamie Redknapp, the debate is wide ranging and all encompassing, and Sky is the only channel that goes as far as to offer a televised in-game commentary when you can't see the action. Guys like Jeff Stelling and Chris Kamara have etched their way into the collective consciousness of the entire country, and Saturday afternoon's wouldn't be the same without them.
The only criticism of Sky is the price you must pay to have access to these features, and moving from a closed set to an interactive studio has been unnecessary, though they've had to keep BT Sport at bay somehow.
Rank: 9/10
SEE MORE: Floyd Mayweather sponge bath video.