How did players fare when moving from Arsenal to Barcelona?
SEE ALSO: All the Premier League done deals so far.
It wouldn't be a summer transfer window without Arsenal and Barcelona doing business of some kind, would it? With the Gunners turning the tables on their illustrious rivals earlier this summer with the superb £35m signing of Alexis Sanchez, order has been restored now with the Catalan giants over-paying for a mediocre member of Arsene Wenger's squad in Thomas Vermaelen.
Arsenal fans will be delighted to get around £15m for a player in the final year of his contract, who had gone horribly off the boil at the Emirates Stadium after falling behind Per Mertesacker and Laurent Koscielny in the defensive pecking order, and it wouldn't be a surprise if the Belgian international became the latest player to flop after swapping north London for Catalunya.
See below for other notable players to be poached from Arsenal by Barcelona, with few turning out to be a great success upon doing so.
Emmanuel Petit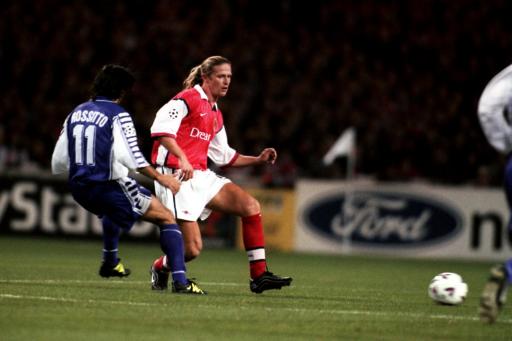 Barcelona's fascination with Arsenal started in the summer of 2000, with the club completing a double deal for two of the Gunners' star players, one of which was French midfielder Emmanuel Petit. The blonde-haired defensive shield struck up a superb partnership in the middle of the park with Patrick Vieira during his time at Highbury, but was played in a number of different positions at the Nou Camp, excelling in none of them before returning to the Premier League shortly afterwards as he signed for Chelsea. Sounds familiar…
Verdict: Miss