Toothy striker awaits appeal on biting Italy defender.
A worried looking Luis Suarez arrived at the Court of Arbitration in Lausanne, Switzerland, on Friday morning to learn if he appeal to have his four-month ban for biting Giorgio Chiellini at the World Cup.
SEE MORE: Top 60 Hottest Premier League WAGs 2014, Featuring Arsenal, Liverpool, Man United And Chelsea Stunners.
The Barcelona striker and his legal aides are confident the ban from 'all football-related activity', handed down by world governing body FIFA, will be chopped in half.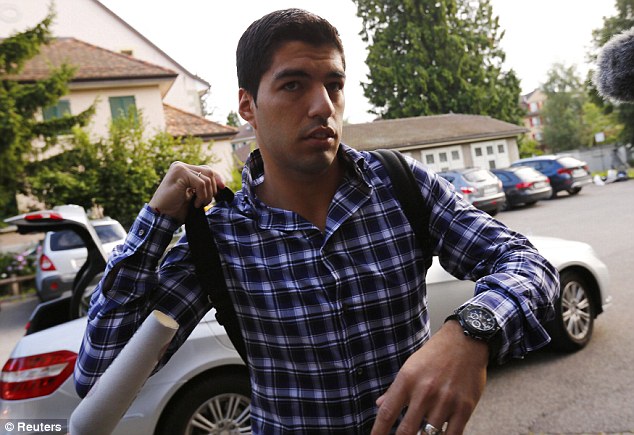 This would allow the former Liverpool ace to return as early as August 25, freeing him up to take on Villarreal on August 31.
His legal team are claiming that the ban should only relate to international football, though CAS admit that it could be 'some days' until the reach a verdict.
FIFA imposed the four-month ban from all football, which also included a nine-month international ban and a £66,000 fine, after he bit Chiellini on the shoulder during Uruguay's 1-0 win on June 24.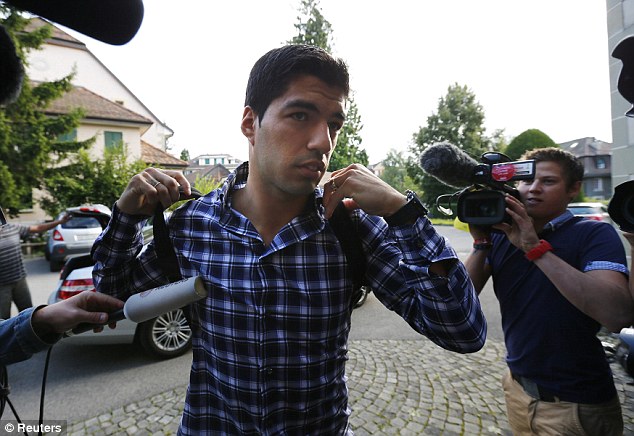 SEE MORE: Top 100 players in the world.