Ten biggest 'Galactico' signings for Real Madrid.
SEE MORE: Top 60 Hottest Premier League WAGs 2014, Featuring Arsenal, Liverpool, Man United And Chelsea Stunners.
For those still unfamiliar with the term, 'Galactico' refers to a world-famous, big-money signing made by Real Madrid under the notable reigns of president Fiorentino Perez. Some of the all-time greats of the game fall under this category, while some have proven to be over-priced flops upon moving to the Bernabeu.
With the last two summers seeing exciting names such as Gareth Bale, James Rodriguez and Toni Kroos arrive at Real Madrid and fall into the 'Galactico' category, CaughtOffside looks at how this current crop compares with the older generation of the early 00s, with big names such as Zinedine Zidane and Luis Figo still the original Hollywood signings by the Spanish giants.
10) Kaka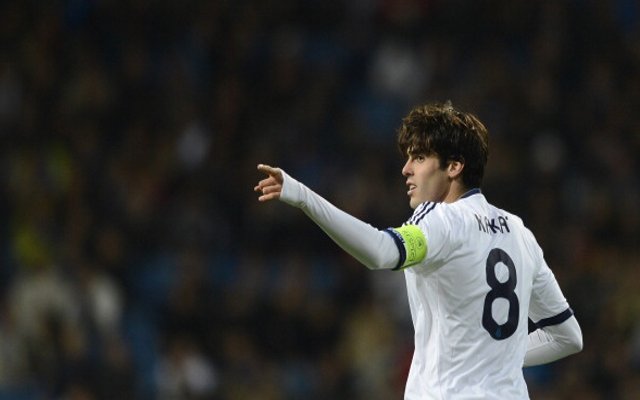 Briefly the most expensive player of all time, Kaka was no doubt a huge signing from AC Milan when he joined for around £56m in the summer of 2009. The Brazilian playmaker became one of the biggest names in world football during his time at the San Siro, where he masterminded the club's Champions League final victory over Liverpool in 2007, and his arrival was met with great excitement at the Bernabeu. Unfortunately, Kaka will now go down as one that didn't quite live up to expectations in Madrid, but he is up there with the biggest Galacticos of all time nevertheless.