Premier League clubs eye unwanted Bernabeu stars.The likes of Arsenal, Manchester United and Liverpool are on alert as five more Real Madrid players could be sold between now and the end of the summer transfer window, it has emerged.
The Spanish giants have spent heavily on the likes of 'Galactico' purchases such as Toni Kroos and James Rodriguez so far this summer, and will now look to bring some money in by selling off their unwanted squad players, though this five-man list includes some big names that will be of plenty of interest to fans of English football.
With Arsenal benefitting from Madrid's desire to offload players last summer as they signed Mesut Ozil, the Gunners could be monitoring the Bernabeu closely again this summer with as many as three of the club's players linked with moves to the Emirates Stadium in recent times.
For a list of five players deemed surplus to requirements by Carlo Ancelotti, see below:
5) Sami Khedira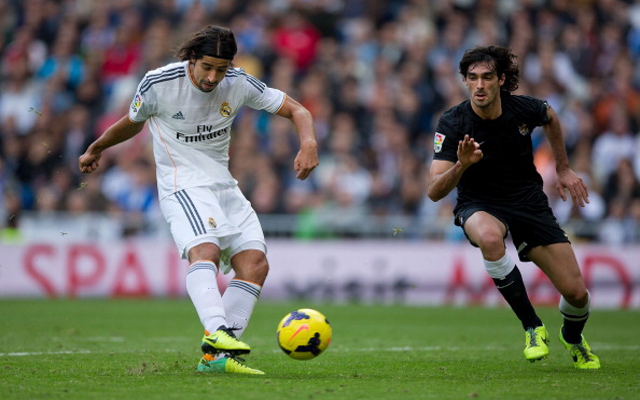 Arsenal and Chelsea are the main clubs interested in German World Cup winner Sami Khedira, who appears likely to be on his way out of Real Madrid this summer after being left out of the side's Super Cup-winning squad to avoid being cup-tied in Europe. The 27-year-old would be a top class signing for either side as they look to take advantage of Real's desire to bring in Toni Kroos in his position.
SEE ALSO: The 50 best Premier League players 2014/15!
SEE ALSO: Top 10 smoking footballers
Di Maria Manchester United