How Manchester United can bring their squad up to scratch.
Read more Manchester United transfer news.
Manchester United have endured another horrible start to the season, having been beaten 2-1 by Swansea City at Old Trafford in Louis van Gaal's first match as the club's manager.
Fans are dismayed at the lack of high-level transfer activity, with many again criticising chief executive Ed Woodward for the club's poor performance in the summer market, despite the signings of Luke Shaw and Ander Herrera.
Time is running out for United to save their summer, and drastic action is required from both Woodward and van Gaal in the coming weeks. These five signings, coupled with five departures, would do the job:
Juan Cuadrado (Fiorentina – In)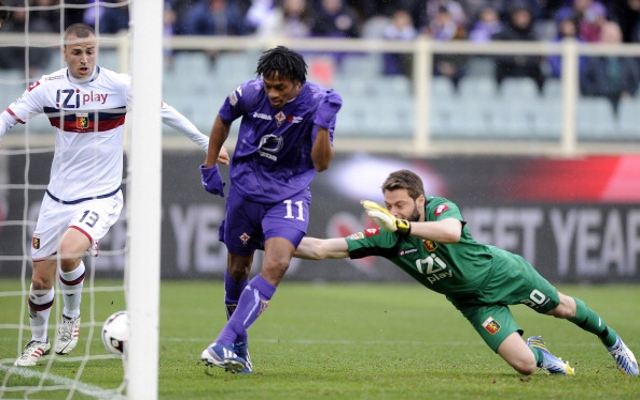 United have been strongly linked with a £32m move for wide player Juan Cuadrado from Serie A outfit Fiorentina, with the Colombian World Cup star seemingly keen to move on from the Florence based club. He would be an ideal capture, capable of playing both on the right in van Gaal's favoured 3-4-1-2 system or further forward if they revert back to a 4-3-3.