Why Cuadrado would be ideal for van Gaal.
Read more Manchester United FC news.
Manchester United manager Louis van Gaal and chief executive Ed Woodward are continuing their hunt for a stellar, world class signing this summer, as fans continue to lose patience with their inability to strengthen the Old Trafford squad.
One man who has been mentioned as a potential signing is wide man Juan Cuadrado from Fiorentina, with United reportedly readying a £32 million bid for the impressive Colombian international.
The former Udinese man enjoyed a superb season for his club last year, topped off with a magical World Cup, and would be the ideal signing for van Gaal and United. These are the five reasons why:
He can provide the 'wow factor'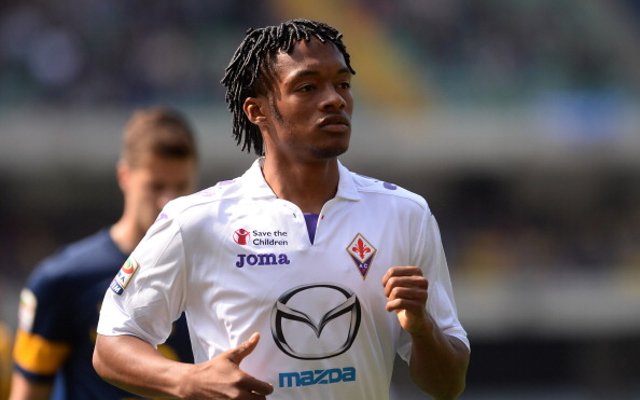 One criticism of United last season was that they were tepid and stoic to watch, with a lack of pace and incisiveness throughout the team. Cuadrado would help to remedy that, having been one of the most electrifying performers in Serie A last season. His direct dribbling, seering pace and propensity to shoot from long range make him a player who it is extremely difficult to take your eye off.