Emirates Stadium side ready to use off form Frenchman as bait.
Check in to Everton vs Arsenal
Arsenal boss Arsene Wenger is ready to call time on Olivier Giroud's hit and miss Gunners career as he seeks to use the French forward as bait in pursuit of long term target Edinson Cavani.
The PSG star is said to be unsettled at the Parc des Princes and has been strongly linked with a summer exit and is known to be a player Wenger has targeted.
There had been speculation that any move to sell the 27 year old Uruguayan had been shelved due a rib injury suffered by Zlatan Ibrahimovic over the weekend however a move that would see Giroud join the Ligue 1 side could be one Laurent Blanc considers.
Read more Arsenal transfer news.
Giroud for his part was said to be leaning towards a move back to his native France during a dry spell he suffered last term and a move to the French capital could tempt the 27 year old, not least as previous reports claimed his wife was looking to persuade the former Montpellier man to move back to France in March.
Cavani has been frustrated at playing second fiddle to Ibrahimovic and as such Blanc may feel Giroud could suit a supporting role at the club.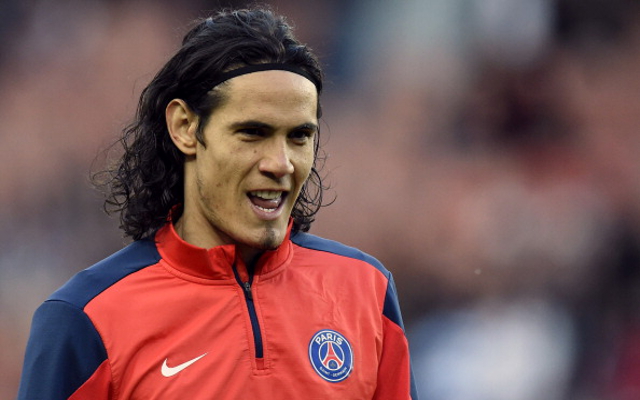 PSG were not likely to accept offers for Cavani that didn't at least meet the £51m they paid for the forward a year ago and given that Arsenal have already forked out upwards of £60m on new additions such a bid was unlikely to come from the Emirates Stadium side.
However Arsenal will now look to offer around £35m plus Giroud in exchange for the former Napoli man, an offer that could just convince PSG to sell.
Giroud finished as joint top scorer in Ligue 1 in his final campaign at Montpellier but hasn't hit those heights in England, managing a respectable, though not spectacular, 27 goals in 71 Premier League appearances.
Cavani scored 25 goals in his debut season at PSG and racked up a very healthy tally of 104 goals in three seasons in Naples.
The fact that Cavani can also be used in a wide-attacking role has further persuaded Wenger to make a fresh move for the powerful marksman though he would be primarily looking to field the PSG man in a centre-forward berth.
SEE ALSO:Premier League Predictions of the final standings in 2014/15!