Nice ink Mr United…
A Bulgarian builder who used to be called Zdrackov Levidzhov has officially changed his name to Manchester United.
The super fan's tribute to his favourite team does not end there.
He has also had the club's crest tattooed on his forehead.
The crazy story was covered by The Sun on Wednesday.
The man apparently got the tattoo after local police refused to put "United" on his national ID card.
Mr United has been to just one Red Devils match, witnessing a 2-1 win over Bolton Wanderers in 2009.
His favourite player of all time is David Beckham.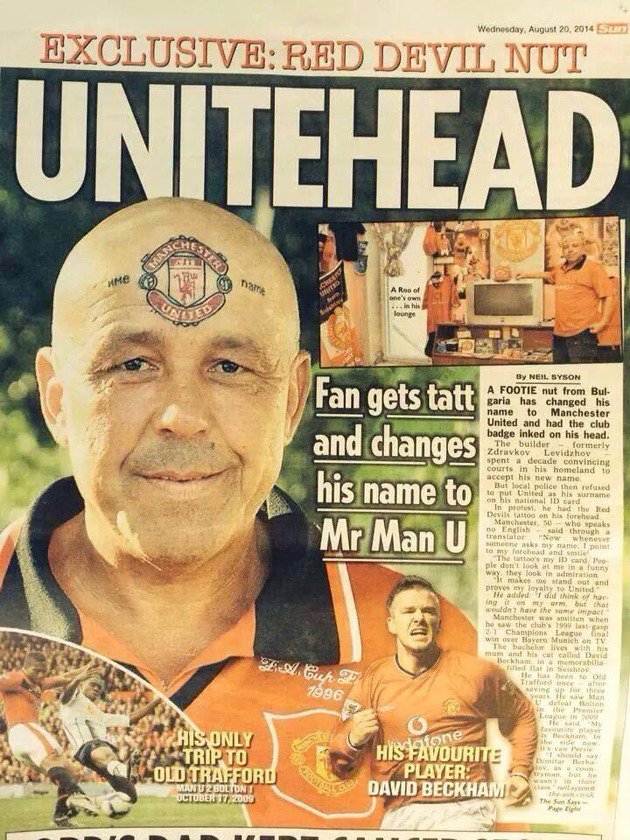 SEE ALSO:
Worst Football Shirts Ever, Including Arsenal, Liverpool And Chelsea Abominations.
Top 60 hot WAGs in the Premier League 2014, featuring Arsenal, Liverpool, Man United and Chelsea Stunners.
Top 40 hottest female tennis players in the world 2014.