The best players to have returned to the Premier League after time away…
SEE MORE: FIFA 2015 Player Ratings Revealed.
Mario Balotelli is on the verge of sealing a sensational move to Liverpool – according to reports from BBC Sport.
The former Manchester City man moved to AC Milan in January 2013, and now looks set to return to the Premier League after just over a year and a half away. But, if the transfer does go through, where will the controversial Italian rank in a list of the ten best Premier League returns?
Click through the pages below and find out:
10) Jonathan Woodgate (Middlesbrough)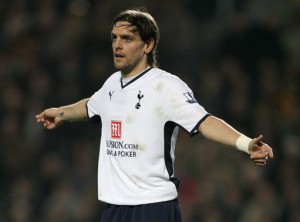 The injury-prone former England international earned his dream move to Real Madrid in 2004, but made just nine La Liga appearances in three years after joining from Newcastle United. He returned to Middlesbrough on loan in 2006, before spells with Tottenham and Stoke City.