Joey Barton was left embarrassed by QPR's performance against Tottenham… 
SEE MORE: Top 60 hot WAGs in the Premier League 2014, featuring Arsenal, Liverpool, Man United and Chelsea Stunners.
Tottenham fans were quick to remind Joey Barton of a tweet he sent almost a year ago this weekend, following their 4-0 thrashing of Queens Park Rangers.
In November 2013 Barton criticised Spurs' midfield players for their ineptitude, but after Barton's own anonymous display against them on Sunday, it was time for the Tottenham fans to get their own back, as can be seen below: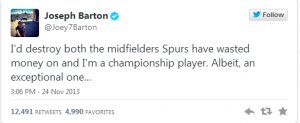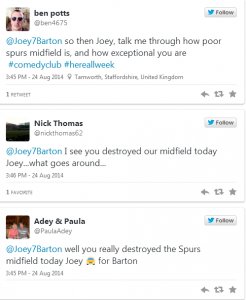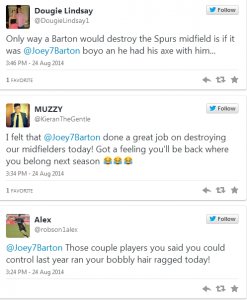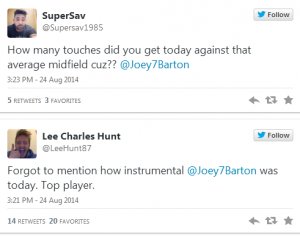 SEE MORE:
Sexy WAG love triangle caused by Neymar break-up.
Hottest Celebrity Football Fans.
Angel di Maria Manchester United transfer moves step closer.