Amid talk of a move for Balotelli being a 'gamble' we take a closer look at a move that could end up paying off.
Check in to Manchester City vs Liverpool
Any report you read on the subject of Mario Balotelli's likely move to Liverpool will contain, seemingly duty bound, numerous references to his 'troubled' behaviour.
Whilst it's true that the 24 year old Italian has had his fair share of interesting antics, whether it's finding himself accidentally in a woman's prison or setting off fireworks in his bathroom, it's equally true that the AC Milan is a hugely talented footballer who knows where the back of the net is.
Talk of Balotelli's misdemeanours is however perhaps something of a moot point when you consider he doesn't come close to replicating the levels of disruption caused by the player he is set to replace, namely Luis Suarez.
The 27 year old Uruguayan did his own reputation one hell of a beating with a succession of incidents that led to a string of suspensions that lessened his ability to deliver the goods at Liverpool, and indeed at Ajax and whilst on national team duty, however the good far outweighed the bad.
For all those, seemingly endless, periods out with one ban or another Suarez still found time to score at an alarming rate.
The Barcelona forward provided a great deal on top of his goal-scoring prowess, as evidenced by the fact that he was the second most prolific assist maker in the Premier League last term, and in many ways it would be next to impossible for Balotelli to cause as much of a headache as Suarez and as such talk of a move being a 'gamble' is fairly vacuous.
SEE ALSO: Mario Balotelli Liverpool update.
It's worth remembering too that when Liverpool signed Suarez back in January 2011 he was already considered something of a 'bad boy' having been slapped with a seven match ban for his first biting offence on PSV's Otman Bakkal.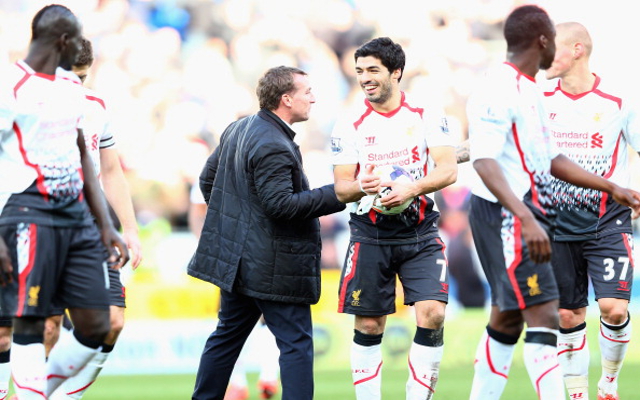 That incident came in November 2010 and followed his deliberate handball at the 2010 World Cup finals against Ghana, an act that made him public enemy number one with just about everyone outside Uruguay. So when Liverpool paid, a fee that now looks paltry, £22.8m for Suarez that too was considered something of a calculated risk and look how that panned out!
Suarez had just turned 24 when he moved to Merseyside, Balotelli celebrated a similar birthday earlier this month and arguably has achieved more than the former Liverpool man had at the time of his move back in 2011.
Balotelli is about to enter the eight season of his top tier footballing career and has over 100 goals to his name for club and country, not to mention four domestic titles (three with Inter Milan and one with Man City).
The powerful forward played his part in Inter Milan's Champions League triumph, featuring in six matches in the tournament, and was a key member of an Italian side that lost to Spain in the Euro 2012 final.
Mario Balotelli has already achieved a great deal in the game but will arrive at Liverpool at something of a crossroads, his own agent has stated that the move is his client's 'last chance' to fully deliver on his very obvious potential.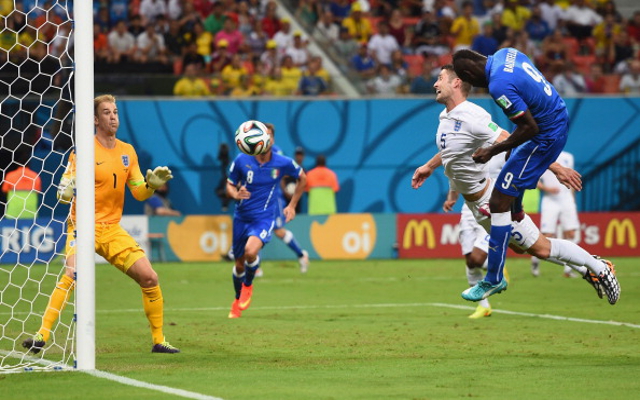 Brendan Rodgers may be the ideal type of managerial figure to deal with Balotelli with the Northern Irishman seemingly from the school of boss's that like to take players under their wing.
The Liverpool manager proved adept at dealing with Suarez's 'dark-side' by offering wholehearted support tempered and may feel he can get the most out of Balotelli.
Liverpool will reportedly bring in Balotelli in a £16m deal within the next 24 hours and it's a deal that I feel is a safe bet and one that could pay off and render such a move as a priceless bit of business.
SEE ALSO: best Premier League players 2014/15