Where do Luis Suarez and Mario Balotelli rank among the most controversial Premier League players…
SEE ALSO: Best Premier League players 2014/15
Enigmatic centre forward Mario Balotelli is reportedly nearing a return to the Premier League with Liverpool, less than two years after leaving England, and former club Manchester City, to join AC Milan.
His first spell in the Premier League was plagued with controversy both on and off the pitch, but where does he rank among the division's most controversial players.
Click through the pages and find out:
10) Kolo Toure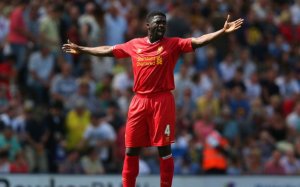 Despite never before being associated with controversy, in March 2011 it was revealed that Toure had failed a drug test and had been suspended. The World Anti-Doping Agency imposed a six-month suspension from football, with the Ivorian claiming that he had taken his wife's diet pills.