Angel is a Red Devil already…
The Manchester United Wikipedia page seems to have jumped the gun a little on the Angel di Maria transfer, and the much more less likely signing of Arturo Vidal…!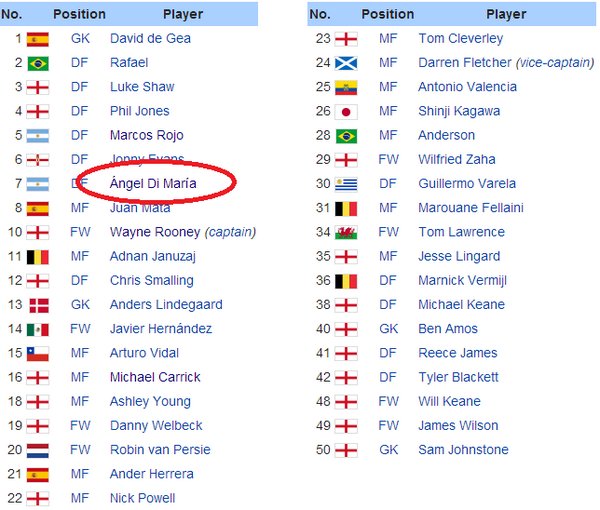 SEE MORE:
Hot pictures of Marcos Rojo's wife.
Hot pictures of Arturo Vidal's wife
Angel di Maria Manchester United transfer moves step closer.