The 10 best paid players currently at Real Madrid.
Check in to Real Sociedad vs Real Madrid
Real Madrid make an obscene amour of money, and as such can afford to pay their many stars an obscene amount of money to play football. With a number of their players on over £100,000 per week we have compiled a list of the ten best Galacticos currently plying their trade at the Santiago Bernabeu.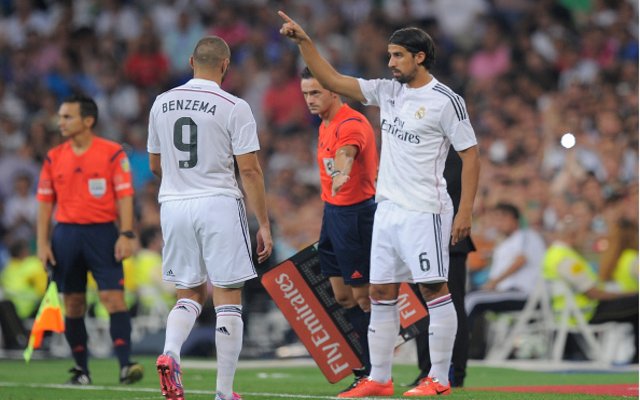 10. Sami Khedira
Earning: £120,000-per-week
One of the lower earners at the club, the World Cup winner made the move to the Spanish capital in a £14m deal from Stuttgart back in 2010. His future at the club has been cast into some doubt this summer with moves to Arsenal and Chelsea both being strongly mooted. However, with just one year left to run on his current deal he now seems to be staying with Real for one more season.