Eight facts about new Manchester United man Daley Blind.
Manchester United have had a particularly busy summer transfer window, with AS Monaco loanee striker Radamel Falcao not being the only late window signing – there was also £13.8 million man Daley Blind from Ajax.
Here are eight things that we believe United fans need to know about Blind:
He is the current Dutch footballer of the year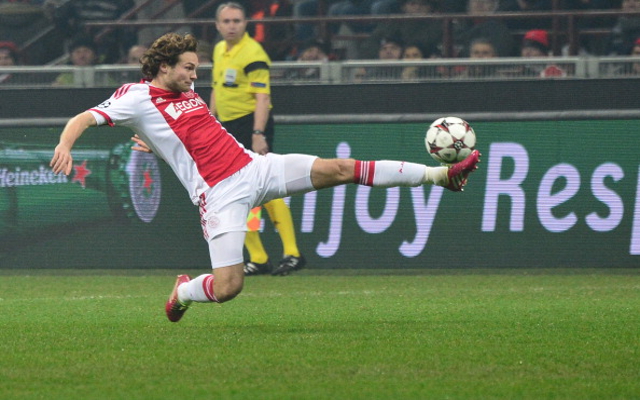 Blind was awarded the 2013/14 Eredivisie Player of the Year award for his superb performances in a title winning campaign for Ajax, meaning that the 24 year-old is a player who is right at the top of his game. Plenty of winners of this award have gone on to succeed in the Premier League, with Wilfried Bony and Jan Vertonghen having been the two previous winners and Luis Suarez and Dirk Kuyt also being previous winners – although Afonso Alves offers a cautionary tale from 2006/07.